If you've been thinking of getting professional CV advice but aren't 100% sure, here are 5 signs it might be time to call in some extra help.
1. You're not getting interviews
If you're anything like most people, you'll put not getting interviews down to your lack of experience. Although there may be a range of reasons why you're not getting interviews, there's a high chance your CV could be the problem. If you haven't had professional CV advice you might be ignoring the real issue. Getting feedback on your existing CV, and guidance on how to improve it from a qualified Career Coach is a no-brainer. What have you got to lose!?
2. You don't think your CV showcases your skills
If you're unsure how well your CV is showcasing your skills and experience, it's probably time to seek professional CV advice. Your CV is probably the first thing an employer will look at, and first impressions count. If you're not confident with how it looks, or what it says about you, get it looked at by a professional. It's essential that your suitability for the role jumps out from your CV almost instantly - if you have are any doubts about this it's time to ask a professional.
Looking for professional CV advice?
Show employers you've got what they're looking for with a CV review and refresh.
Learn more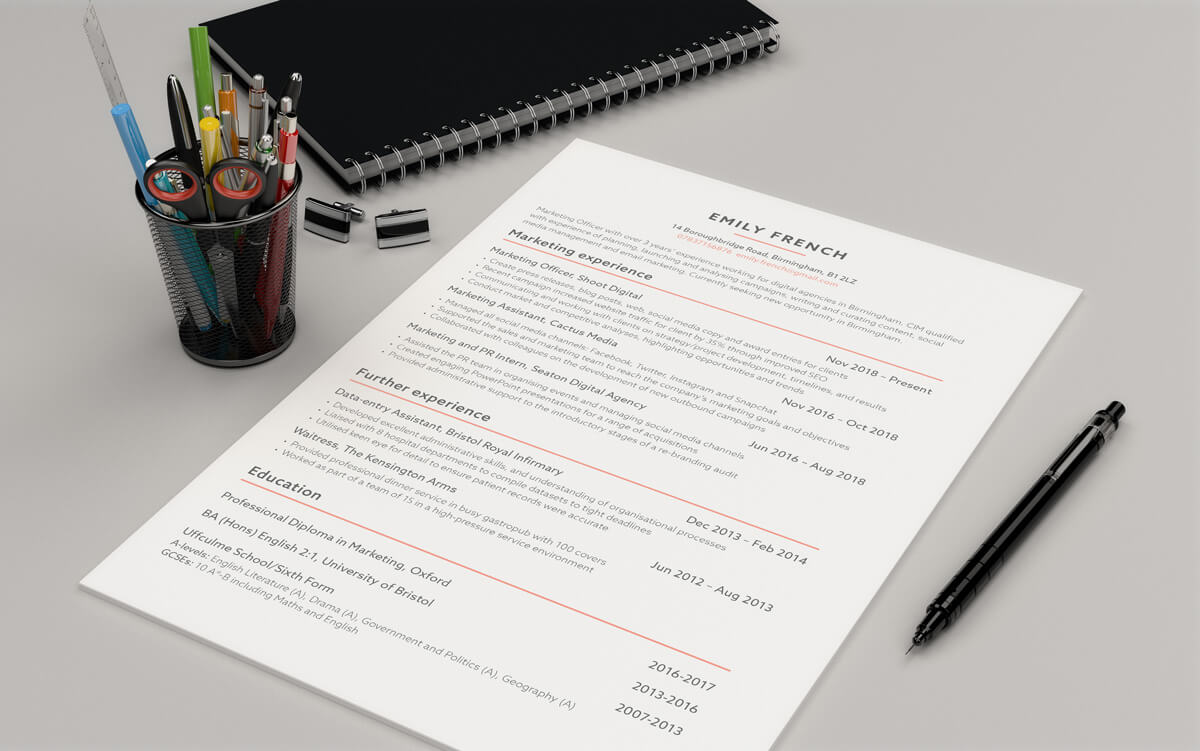 3. You haven't updated your CV in years
Maybe you've been out of work for a while, or in a job for years and not actively looking for your next position – if either of these sound like you, getting professional CV advice will help refresh your CV. You'll need to add new skills, projects and experience to your CV and what better way than to give it a complete overhaul with the expertise of a professional Career Coach.
4. You're planning a career change
If you're looking at making a career change, you'll definitely need to adapt your current CV to suit the industry you're applying for. You might have to change the format of your CV entirely, and almost certainly showcase your transferable skills from your previous experience. An experienced Career Coach can guide you through this process, providing you with professional CV advice to help you land your next job.
5. If this is your first graduate job
And finally, if you're fresh out of college or university you may need a helping hand to navigate your way through the competitive process of applying for graduate jobs. Professional CV advice will not only help your applications stand out in the short-term—and bring you one step closer to your dream role—it will also give you the skills and knowledge to perfect future applications by yourself.
So there you have it, 5 signs it might be time to get professional CV advice. Find out more about my CV services.
Share this post